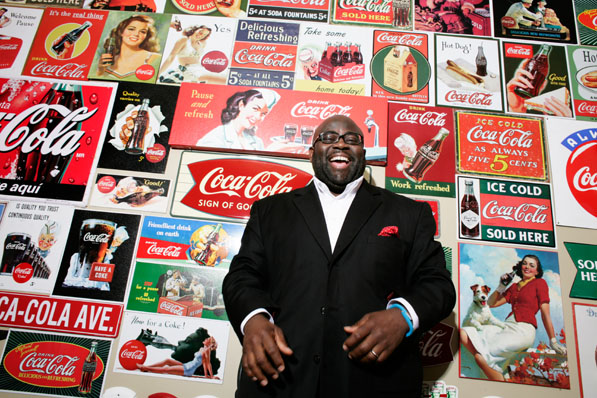 Onyeka Nchege is a man who knows his strengths. "I don't try to be all things to all people," he says. "I only do the things I do really, really well, which includes building relationships and leveraging technology. I build really strong relationships, both internally to the IT organization and externally to business partners and technology partners, and I set pretty good direction in terms of how to leverage and use technology in a business setting."
Those skills suit Nchege well in his current role as CIO for Coca-Cola Bottling Co. Consolidated, where he is responsible for running the 200-member IT function like a business, meaning he doesn't just implement technology for technology's sake, but effectively aligns with the company's requirements. It's a big operation. Coca-Cola Bottling Co. makes, sells, and delivers the products of The Coca-Cola Company. "There's nothing our business does today that doesn't have an aspect of technology associated with it," Nchege says.
Nchege, a native of Nigeria, came to the United States in 1985 to study business operations management at Georgia State University. "My father graduated from Tuskegee University and wanted his children to have an American education," says Nchege, who began his career in the six-month management-training program at Wachovia (now Wells Fargo). His assignment upon completion was to join the company's electronic-commerce organization in Winston-Salem, North Carolina. "The leadership of the training program thought I had a strong technical aptitude, because even though I sat on the operations side of the organization, the IT guys were always saying I should come work in their environment," Nchege says. This penchanct would follow Nchege through his career, his combined business acumen and technical aptitude landing him at Coca-Cola Bottling Co. in 2003.